Before I moved back to Italy and made Lake Como my permanent home, I lived in San Francisco. While I was working as a fashion photographer, I met the most incredible people and created lifelong friendships with them. Stephanie and Patrick were two of them!
After I had moved away from California, these sweet friends of mine called me up to ask if I would be their San Francisco engagement photographer.
Of course, I jumped at the chance to visit them again! And to add to the excitement, I captured the most epic and dreamy San Francisco engagement photos for them:
The Picturesque Bay Area Engagement Photo Location:
There are so many wonderful locations in San Francisco that can create backdrops for San Francisco engagement photos. With massive hills, proximity to the water, and quirky storefronts, the Bay Area is any photographer's dream.
But after this session, I have to say that I think this Bay Area engagement photo location may be my favorite of all.

As the sun began to sink toward the horizon, my incredible couple, a talented videographer, a boat captain, and I made our way to a sailboat in the Bay. After capturing several photos on the docks, we stepped onto our engagement photo location.
Highlighting the Most Prominent Feature of San Francisco:
When anyone thinks about San Francisco, I'm sure one thing comes to mind: the Golden Gate Bridge.
I knew I had to highlight the monumental landmark for their photos. After all, San Francisco was their home! So, I found ways to capture its essence in their engagement photos to create the most memorable heirlooms.
Creating True-to-Life Engagement Photos Using Natural Lighting
My photography is rooted in an editorial-meets-candid style, and it's one that my couples love me for!
That means I artfully capture magazine-worthy photos that reflect the day as it truly happened. One way I do it is by using the light the sun gives me, instead of adding filters to photos to alter them afterward.
Throughout the evening, I photographed this couple in the most magical changing light. Whether it was bright evening light, cotton candy skies, or the moody, amber glow of dusk, I used whatever the sun gave me to create these stunning photos.
An Epic, Custom-Created Gown for San Francisco Engagement Photos
It's no secret I adore couture gowns and fashion of all kinds. So when Stephanie told me she was wearing a Leanne Marshall dress, I knew these San Francisco engagement photos were going to be nothing short of spectacular.
Imagine my surprise when I found out that not only was she wearing a Leanne Marshall dress, but she helped design it, too!
After working with Leanne Marshall and modeling her gowns for years, the two collaborated on a custom-designed couture gown for the engagement photos.
It was a beautiful pale blue dress that complemented the location of the session. And as it was made with a dramatic train in Leanne Marshall's signature airy fabric, it created the most whimsical gown!
I love how traveling the world brings the most amazing people into our lives! I'm always so grateful when those people reach out to me and invite me back in, not only as a friend but as their photographer for some of the most epic, historical days for them as a couple.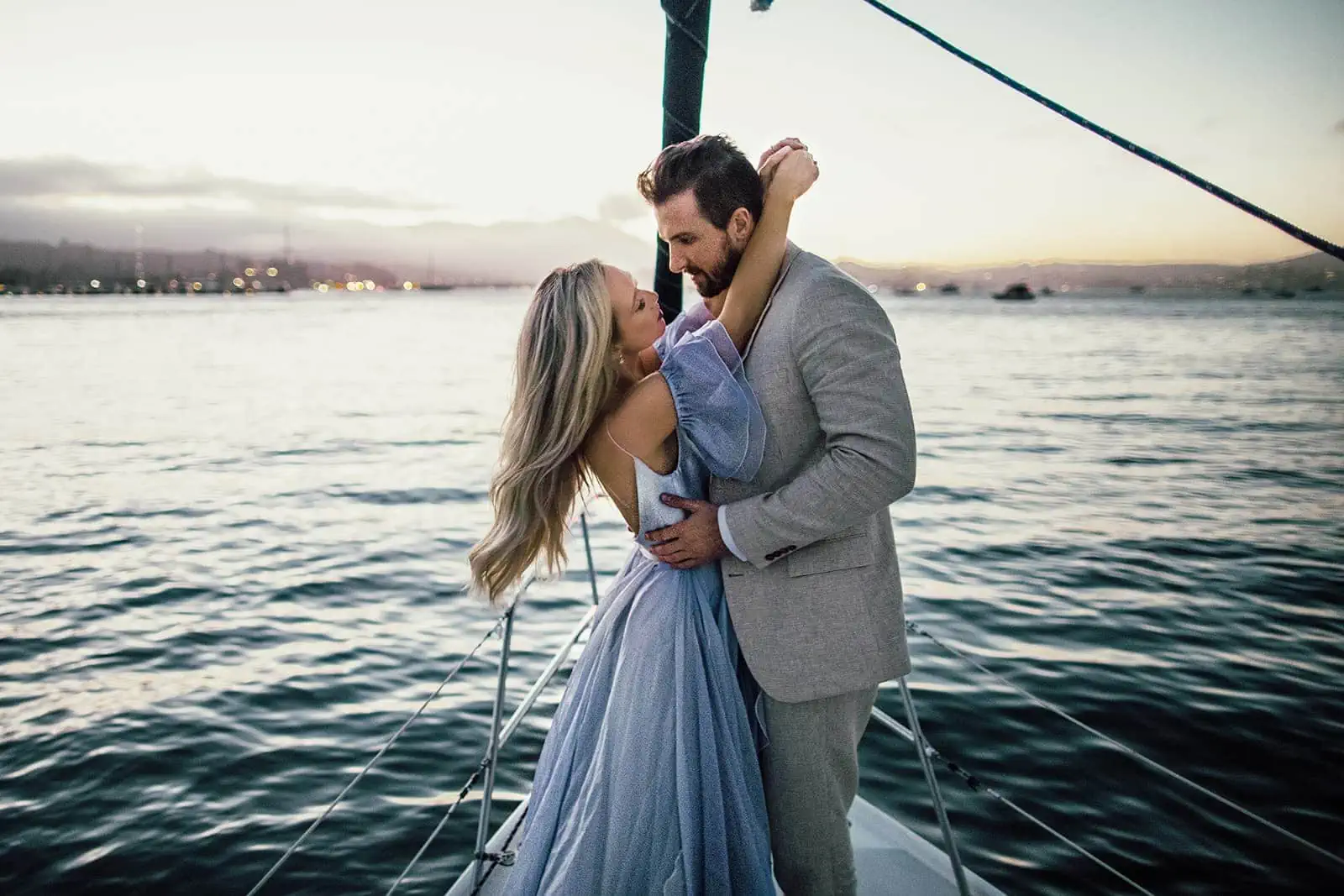 San Francisco Engagement Photo Session Vendors:
Photography: Lilly Red
Videography: Castaneda Films
Floral Design: Barefoot Floral
Engagement Session Gown: Leanne Marshall